Saying no to plastic grocery bags has never been this fashionable.
If you already know how to live and cook sustainably, then you should know that one of the easiest ways to cut down on waste and the use of plastic bags is to employ the use of reusable bags. It doesn't matter if you're making a quick grocery run to make those last minute stock ups, or spending the day running errands – having your own carryall whenever you're out and about helps not only the environment, but also cuts down on plastic hoarding at home.
While we can only go out for our weekly or monthly necessities for now, why not make the most of your time outside to throw on something smashing along with a fashionable tote? Why not look and feel good – even if it's just for 30 minutes refreshing your milk and bread supply?
Christian Louboutin Cabata Tote
Everyday luxury meets an edgy touch with this Cabata tote from Christian Louboutin. This grained empire leather shopper bag sports the marque's iconic accents of Loubi red, a durable red rubber sole base and signature studs for a youthful, fearless look. Its interior comes with ample space, and is also equipped with a detachable zip pouch for all your most important items. 
Jacquemus Le Panier Soleil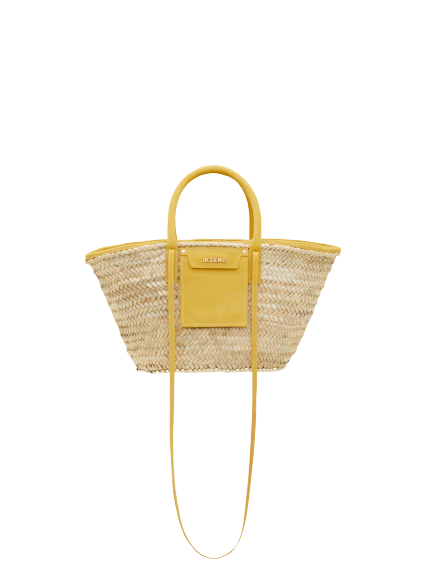 Relive summery walks in the French countryside or sipping café at your favourite bistro with this handmade straw basket bag from Jacquemus. It's embellished with nubuck finishings and comes with an outside pocket to hold your phone and keys. Make the most of your time outside by donning on your favourite sundress, sling this over your shoulder, and getting a box (or two) of buttery pastries. 
Off-White Quote-Print Canvas Tote Bag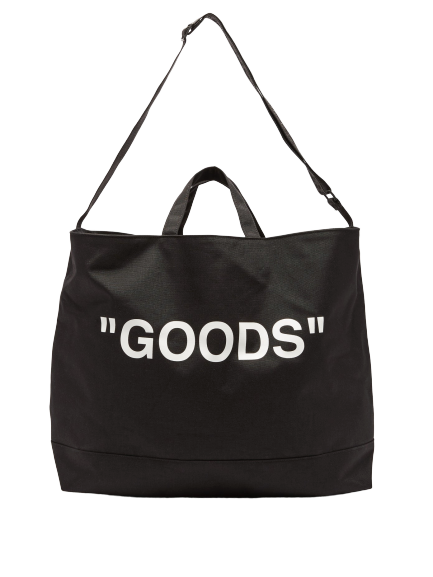 Straight out of Off White's Resort 2020 collection, this bag continues the marque's penchant for ironic clarity by printing "GOODS" across this tote. It's made from twill-lined, hard-wearing canvas, with plenty of space in the interior, including a zipped compartment. You can also easily carry it on your shoulder or by hand with its versatile carry straps. 
Burberry Monogram Motif Coated Canvas Tote Bag
Going out even just for errands doesn't mean you can't look good. This stylish and slim tote from Burberry is also great for days that look a tad bit gloomy and humid, thanks to its water-resistant coated canvas material. It's a fun carry-on, embellished with Monogram motif with this year's Zodiac Animal. 
Balenciaga Explorer Tote Bag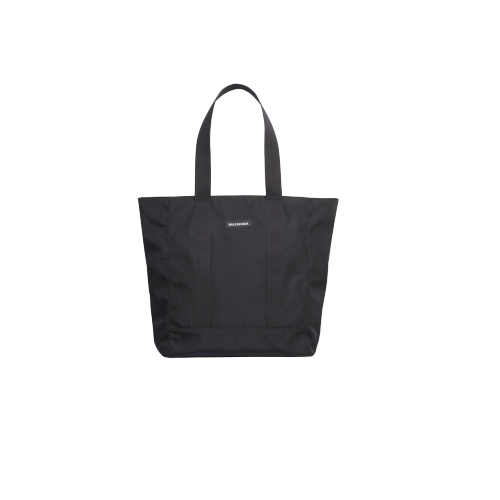 If you're a simple person with simple tastes, but still want a bag that has a touch of sportiness, get yourself this Italian-made Balenciaga tote. It's perfect if you appreciate subtle, functional designs. Its unisex design is also great for husbands or boyfriends who are helping out for this week's groceries. 
Salvatore Ferragamo Gancini Tote Bag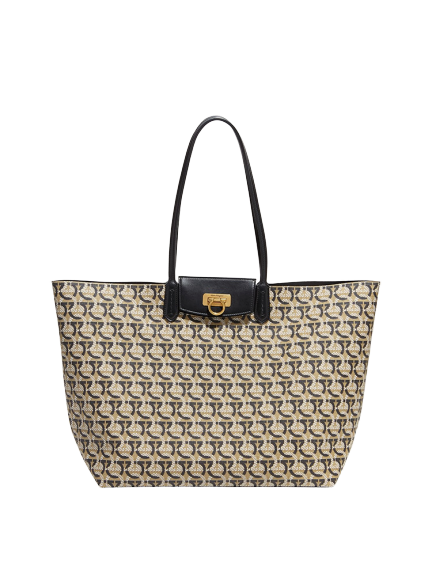 This elegant bag was made for those who just cannot leave the house without looking their best. The iconic classy Gancini monogram pattern that embellishes this tote helps to enhance its contemporary lines and squared geometries. It's dressed in coated canvas and sports leather details, with a convenient removable red leather pouch for a vibrant splash of brightness. 
Giorgio Armani Shopper Bag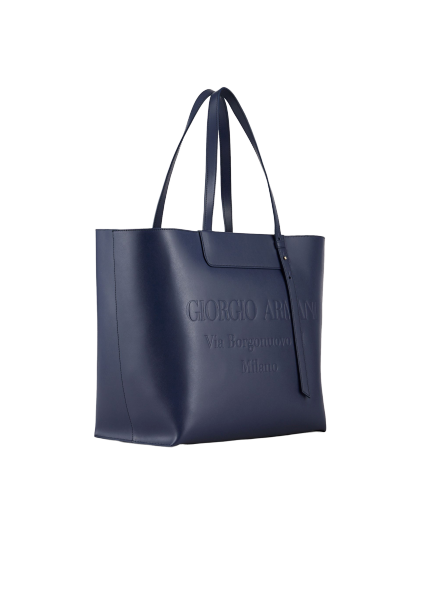 This simple yet elegant bag from Giorgio Armani brings a sophistication and contemporary style to your grocery runs. Made specially for the busiest women who never lose their sense of style, its spacious enough without being too gaudy. It's fashioned out of dust-proof calfskin for a lush, smooth touch, and comes with a flap closure so that you don't end up with things spilling out of it when making your rounds in town. 
Miu Miu Woven Nappa Leather Bag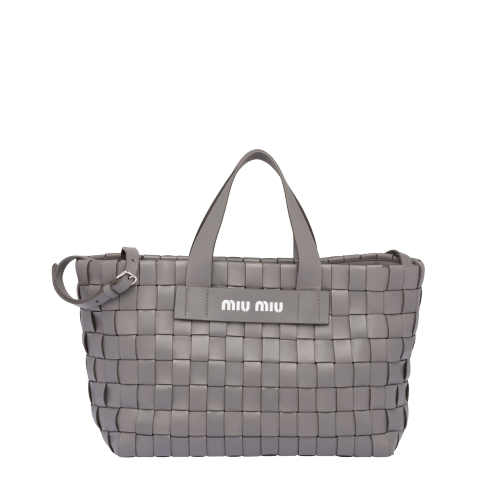 Go luxe with your weave bags with this marble gray leather number from Miu Miu. A subtle, understated style meets sophistication, this bag is soft and comfortable enough to carry around while sorting out your daily errands while still keeping it casual. 
Article courtesy of Joanna Lee, FirstClasse.