Hiroshi Fujiwara's 7 Moncler Genius Issues Street-Friendly Adventure Gear for FW20
Graphic wearables accompanied by Pokémon, Lewis Leathers and Converse Chuck 70 collaborations.
Bolstered by fragment design branding and plenty of graphic accents, the latest joint effort between Fujiwara and the Italian luxury label includes a host of trail-ready gear and text, including "FRAGMENT LOVES MOUNTAIN" verbiage because "Moncler is all about the mountain," the brand said in a press release. Parkas, puffer jackets, cargo-pocketed jackets and denim jeans are splashed with paint, co-branded imagery and plenty of stylized logos, yielding a visual language unique to the Japanese creative's oeuvre.
The craftsmanship is all Moncler, however, with matte-finished or shiny laqué nylon shells serving as a base for the unmissable prints, extending to sophisticated herringbone wool and flannel textiles. Kool & The Gang's Spirit of the Boogie cover art is embroidered on timeless bomber jackets and like-minded timeless creased chino pants are elevated with a woven pattern that evokes a three-dimensional cube. Mohair sweaters and both colorways of the Chuck 70 sport matching cube patterns, while clutch bags, totes and backpacks boast graphic detailing that complements the text-driven visual statements.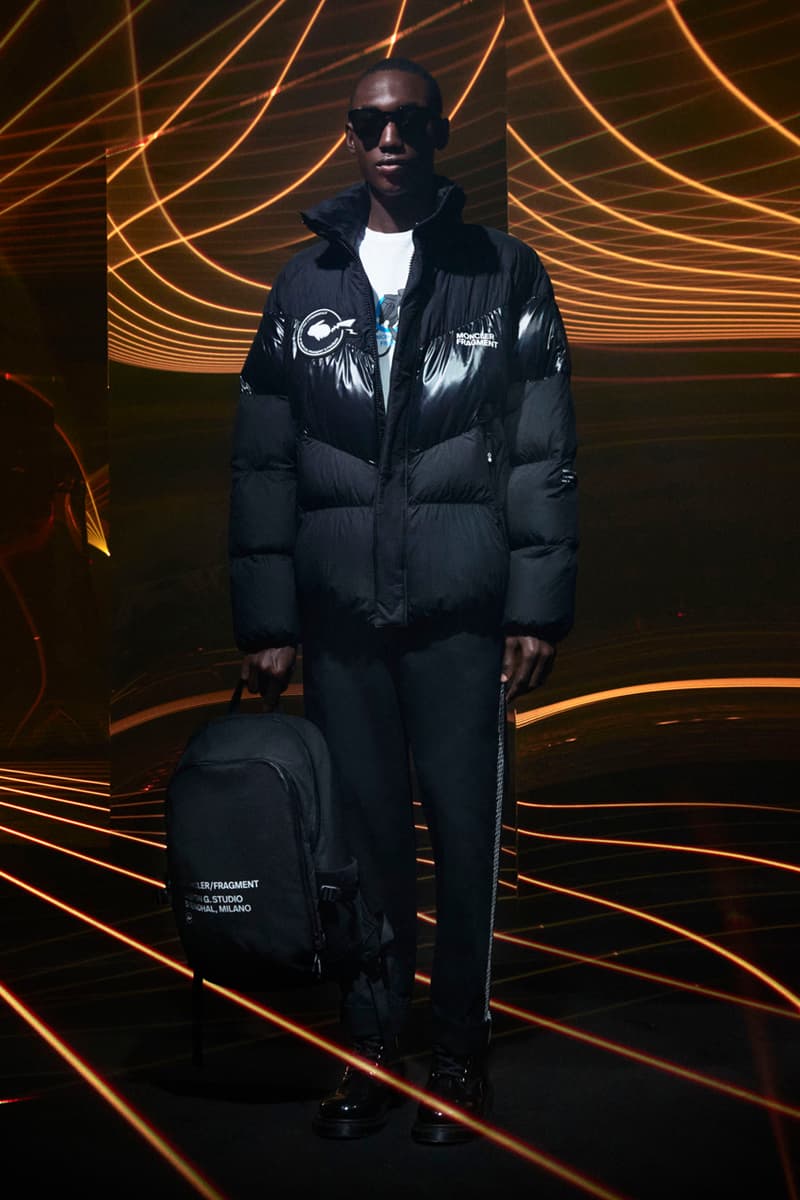 1 of 29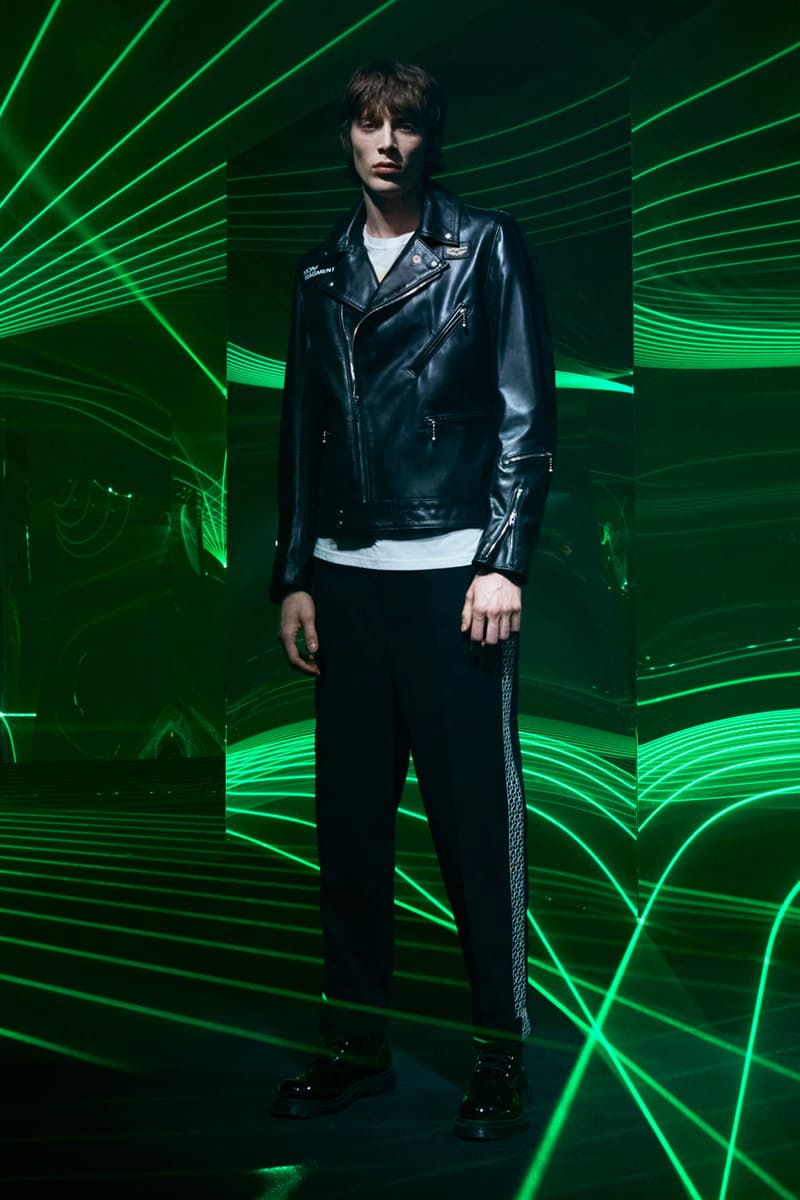 2 of 29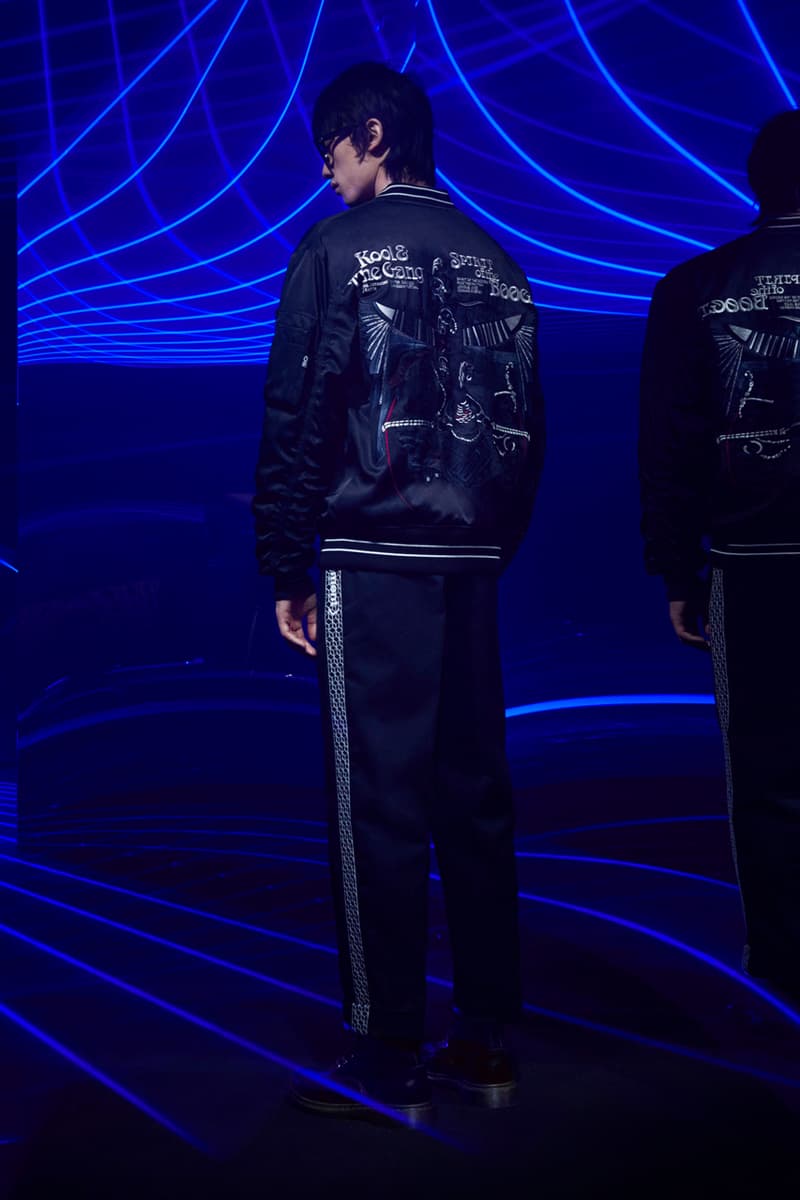 3 of 29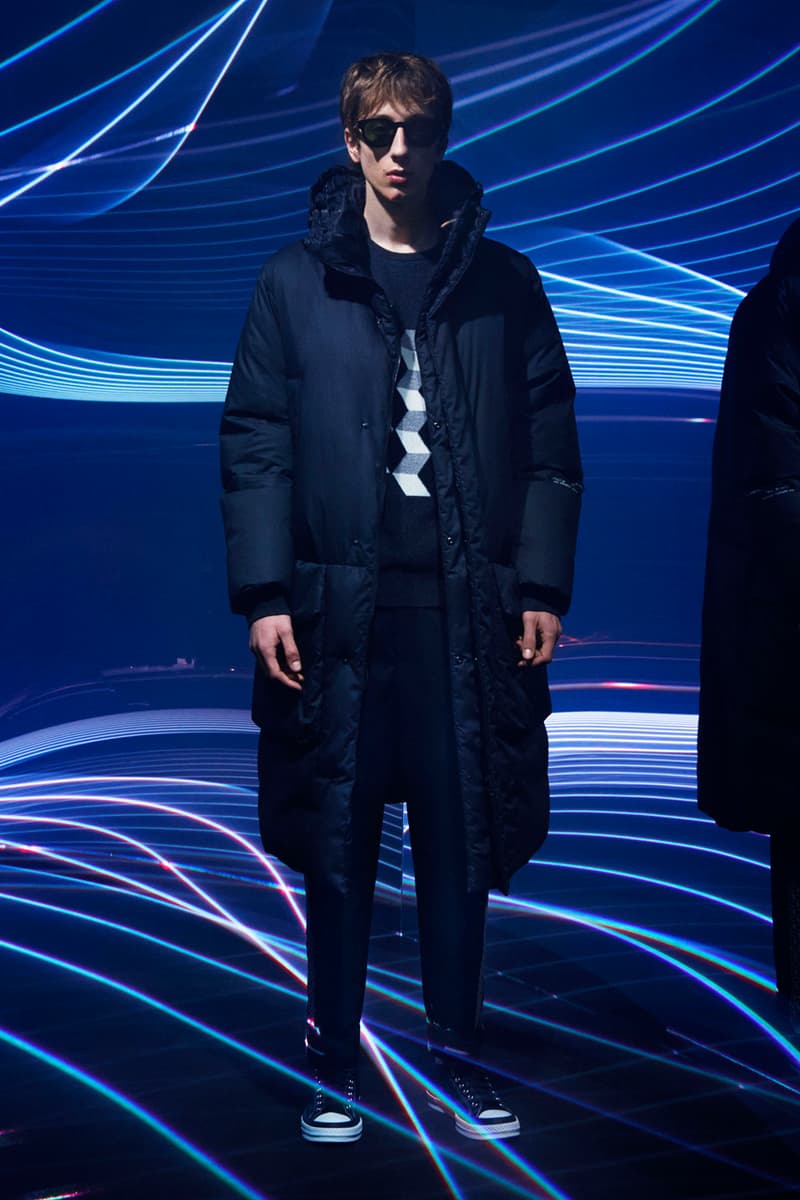 4 of 29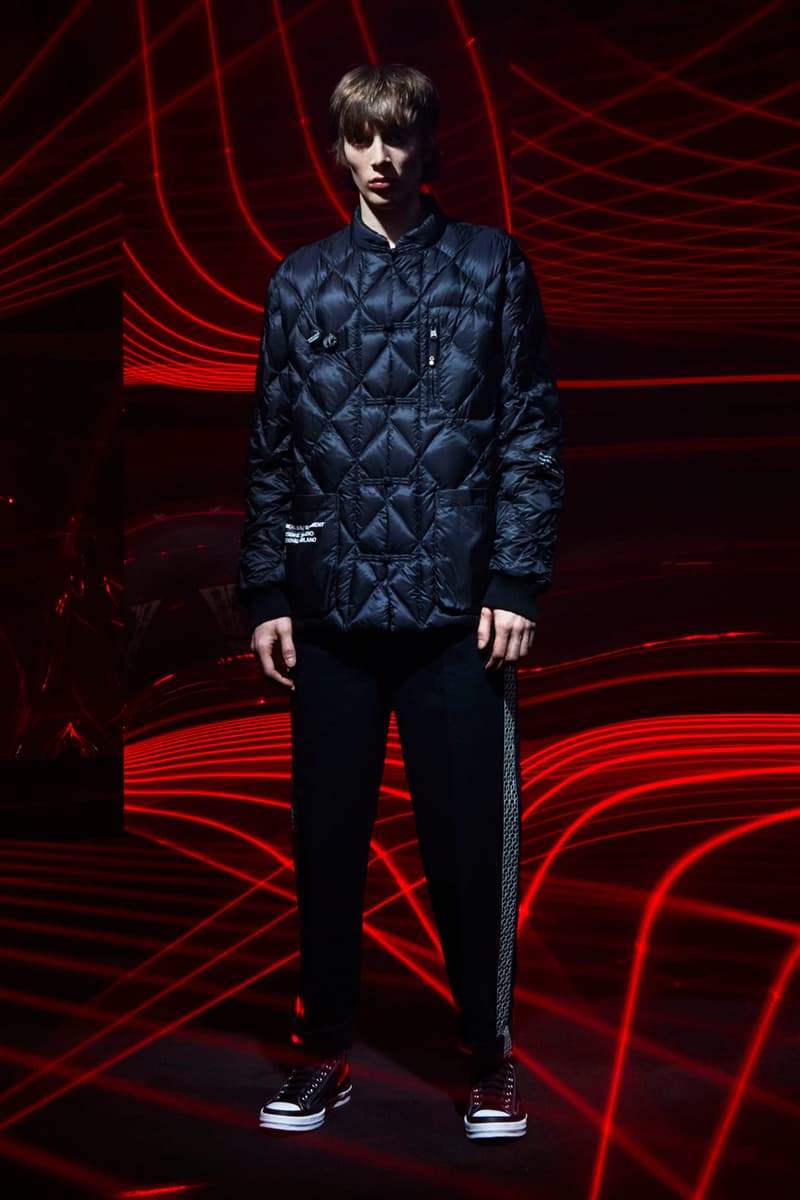 5 of 29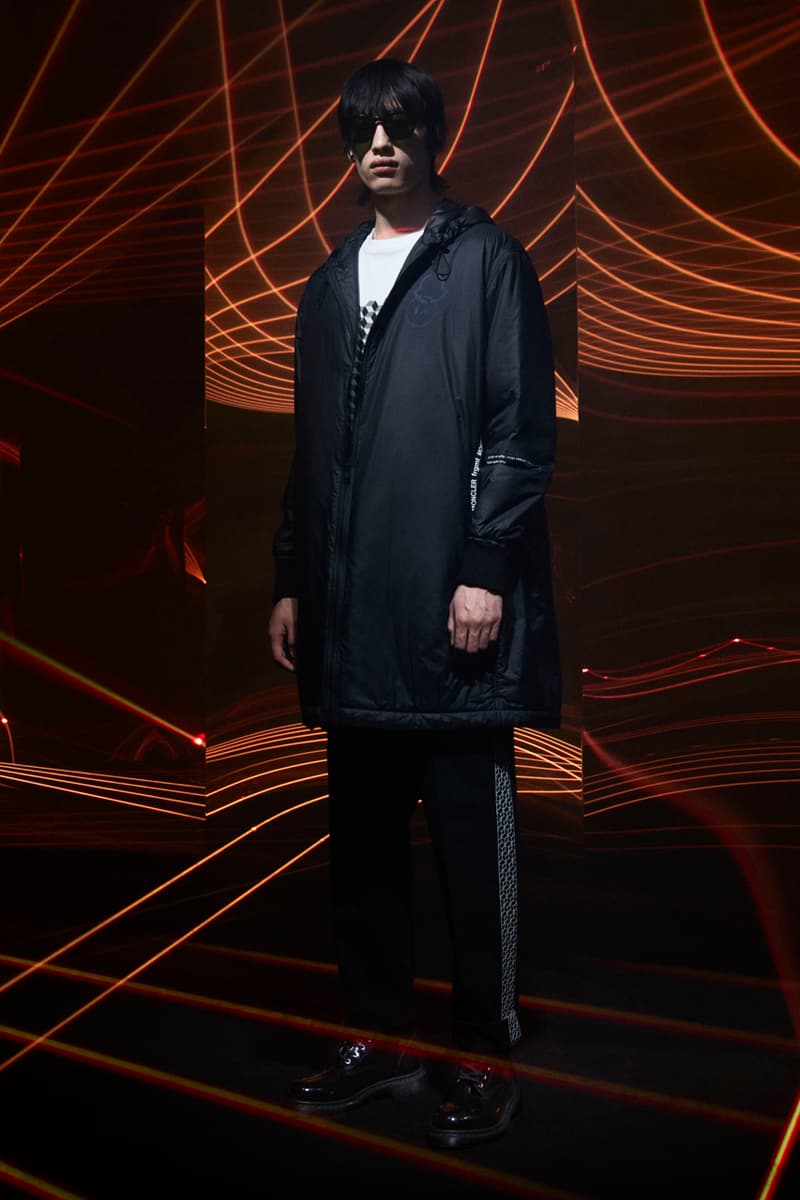 6 of 29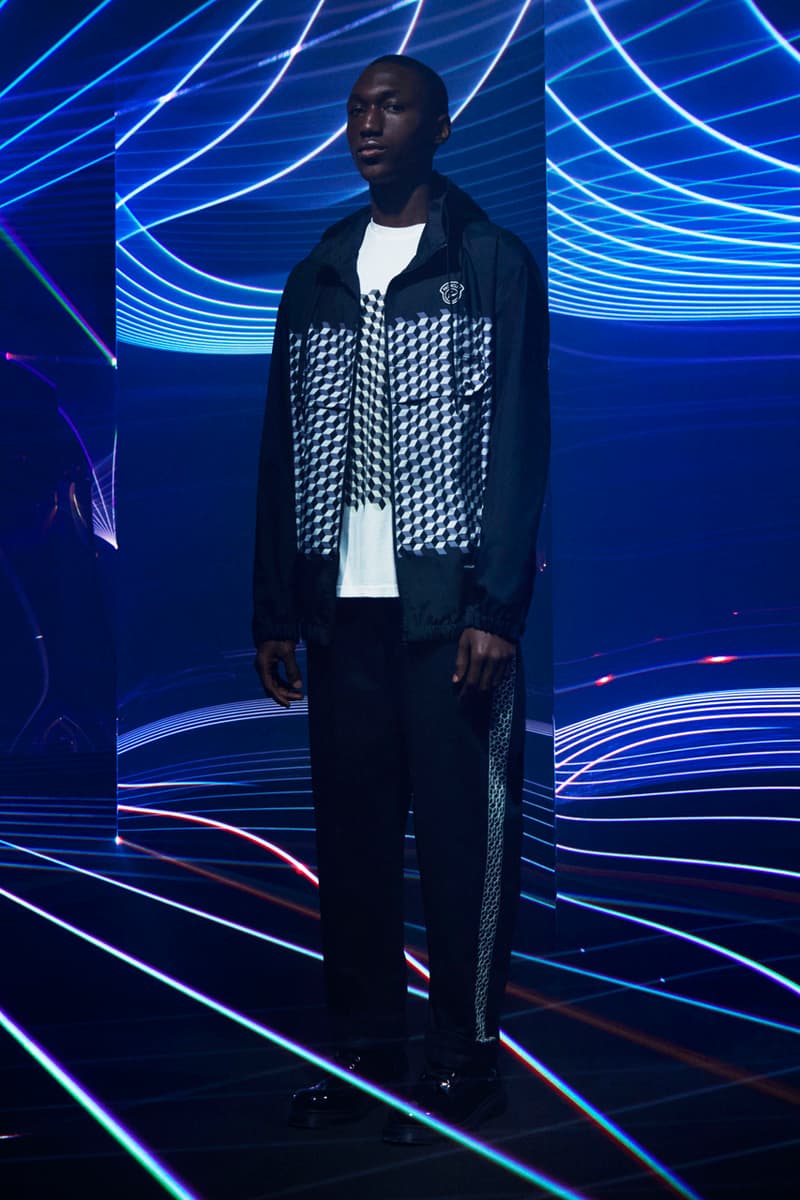 7 of 29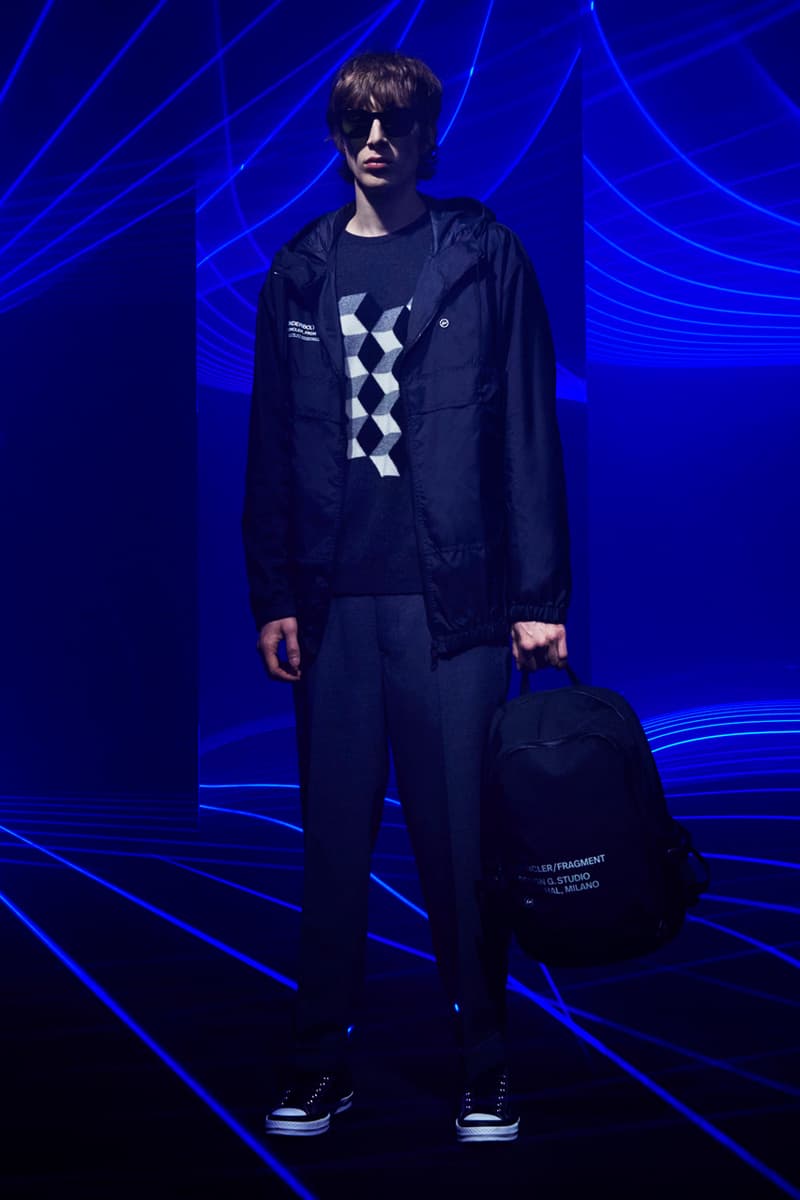 8 of 29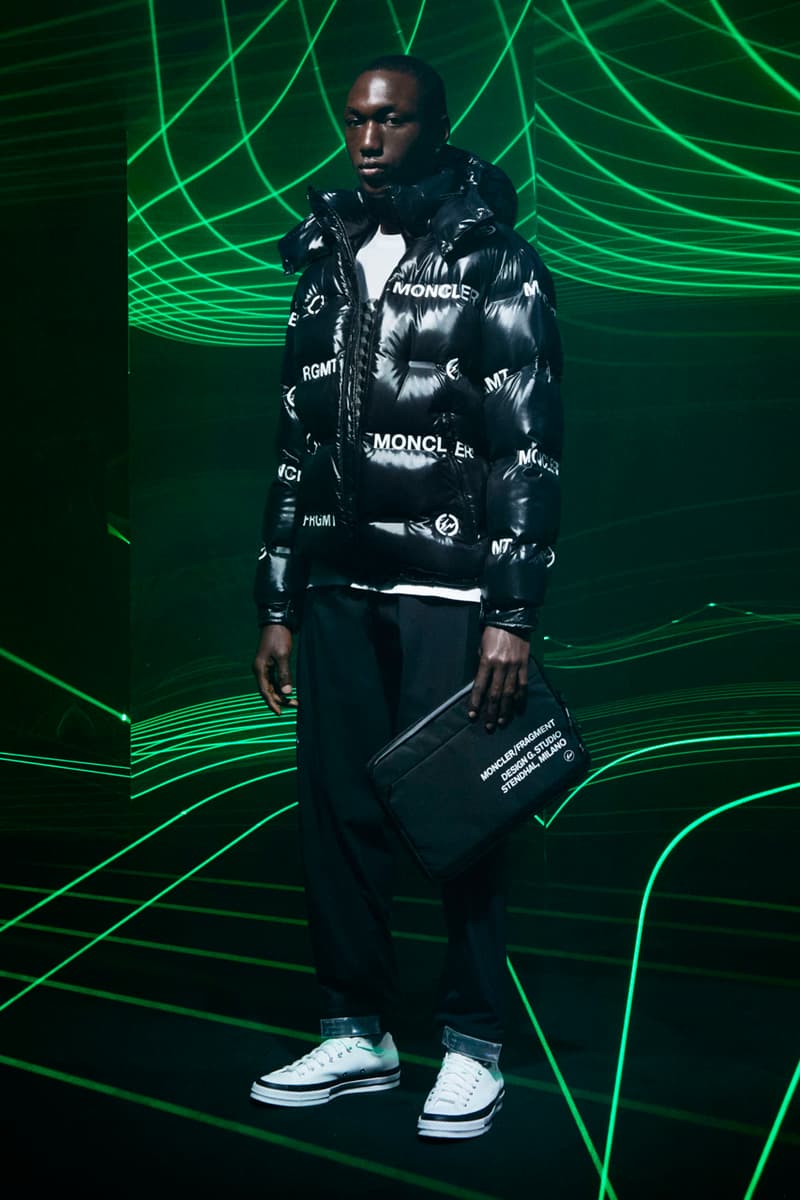 9 of 29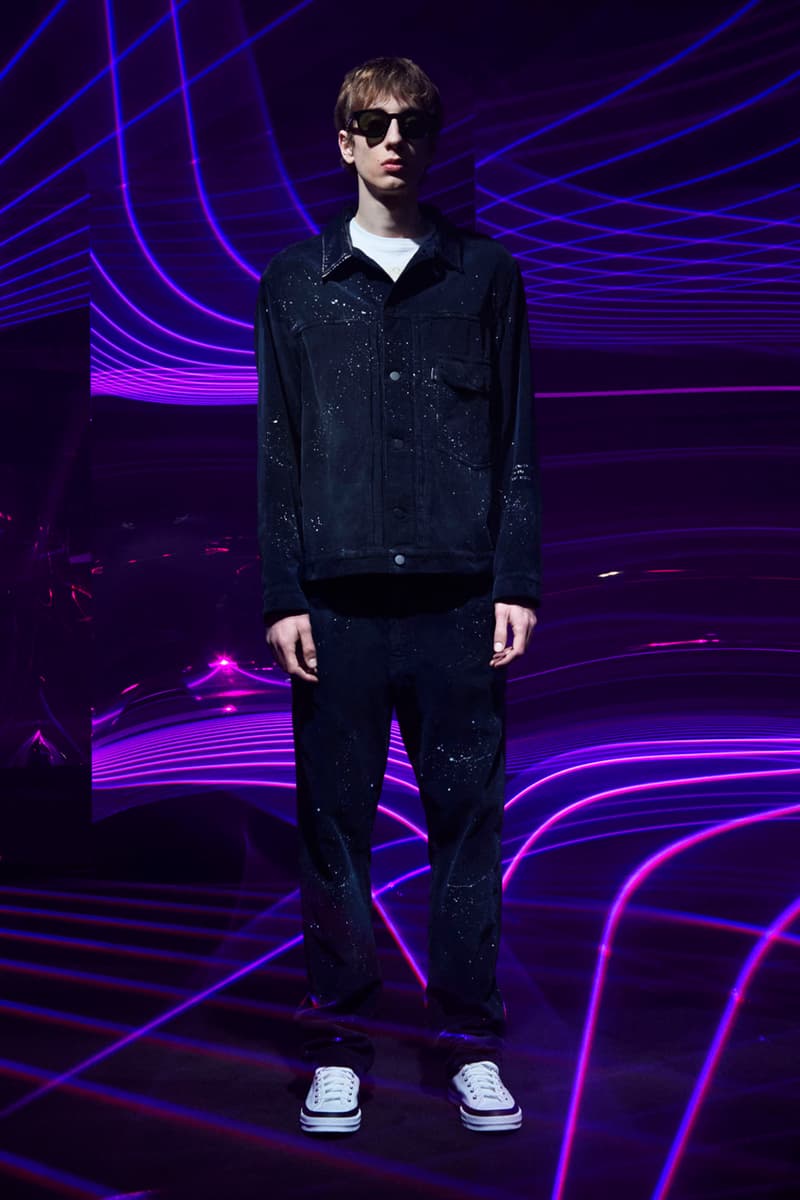 10 of 29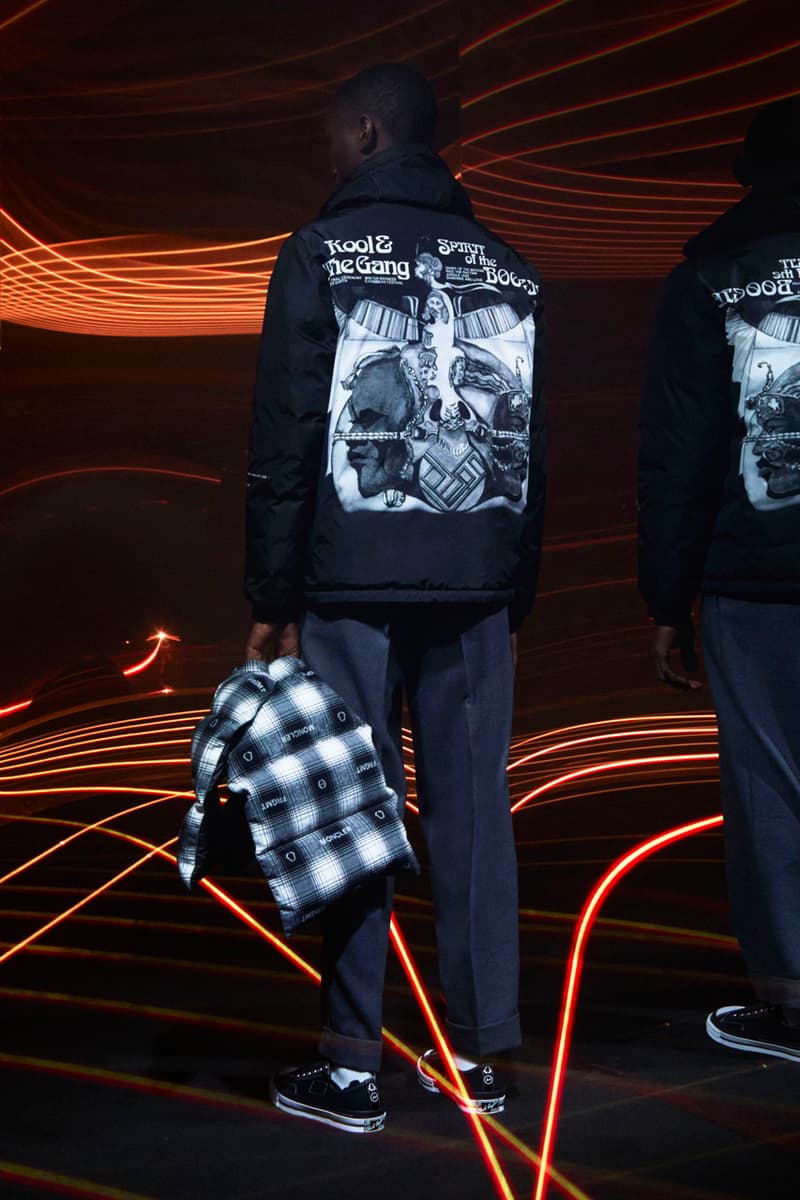 11 of 29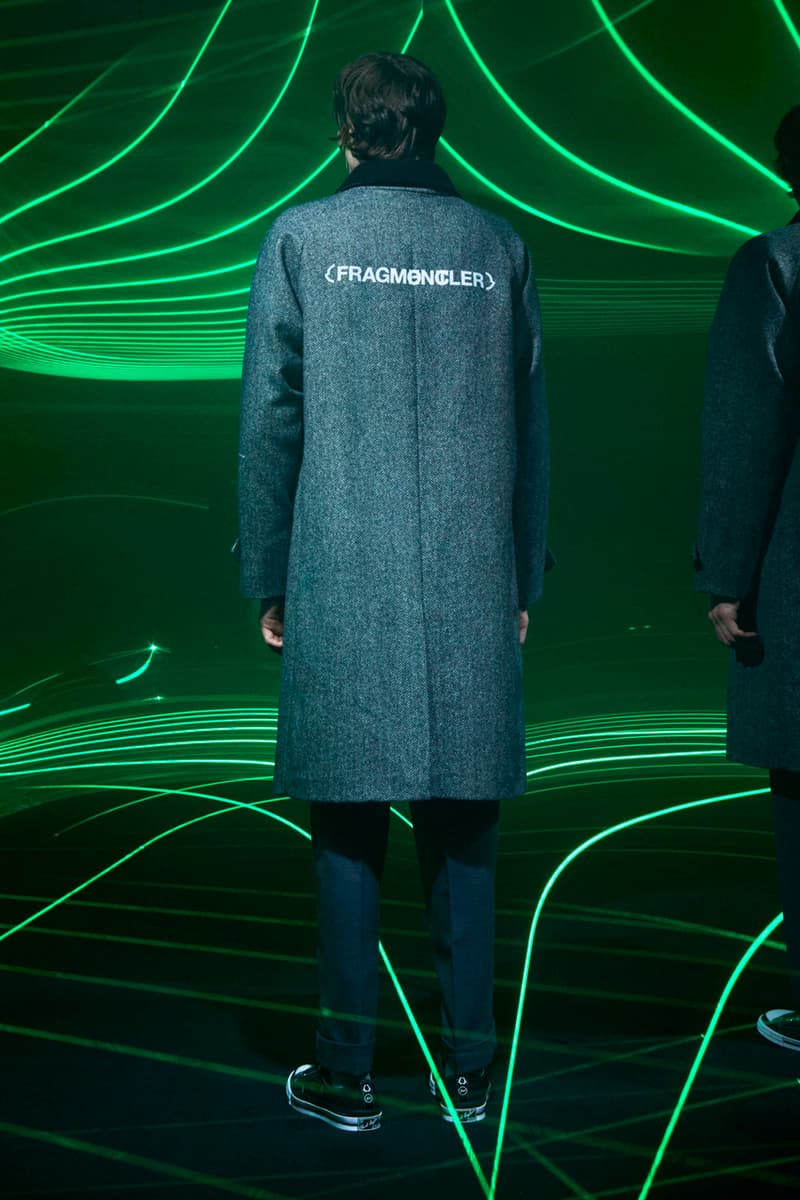 12 of 29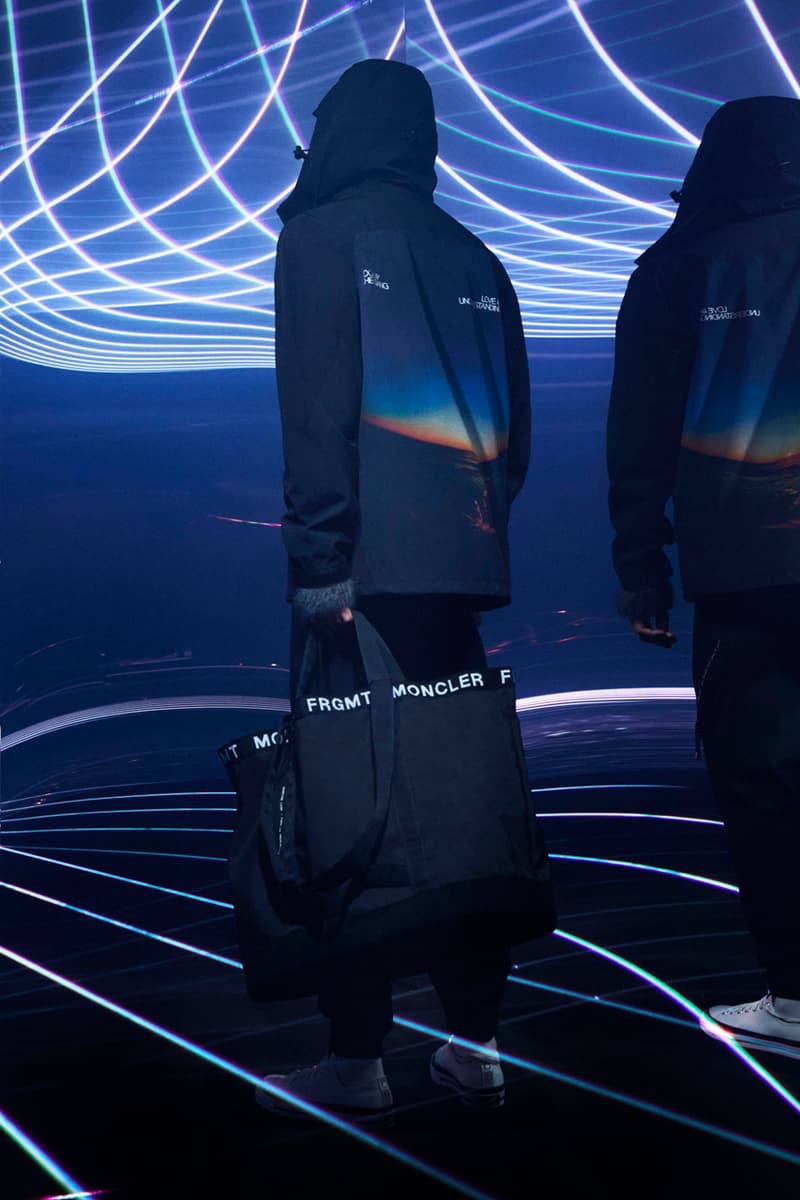 13 of 29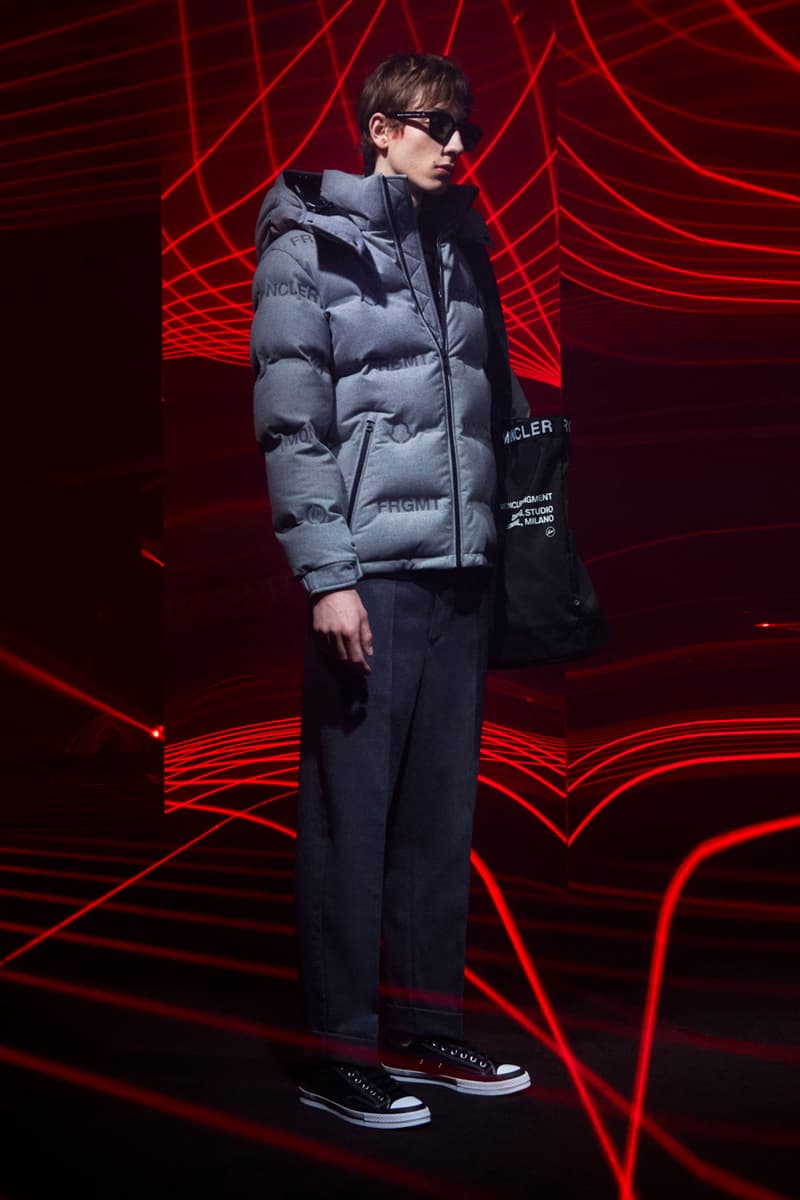 14 of 29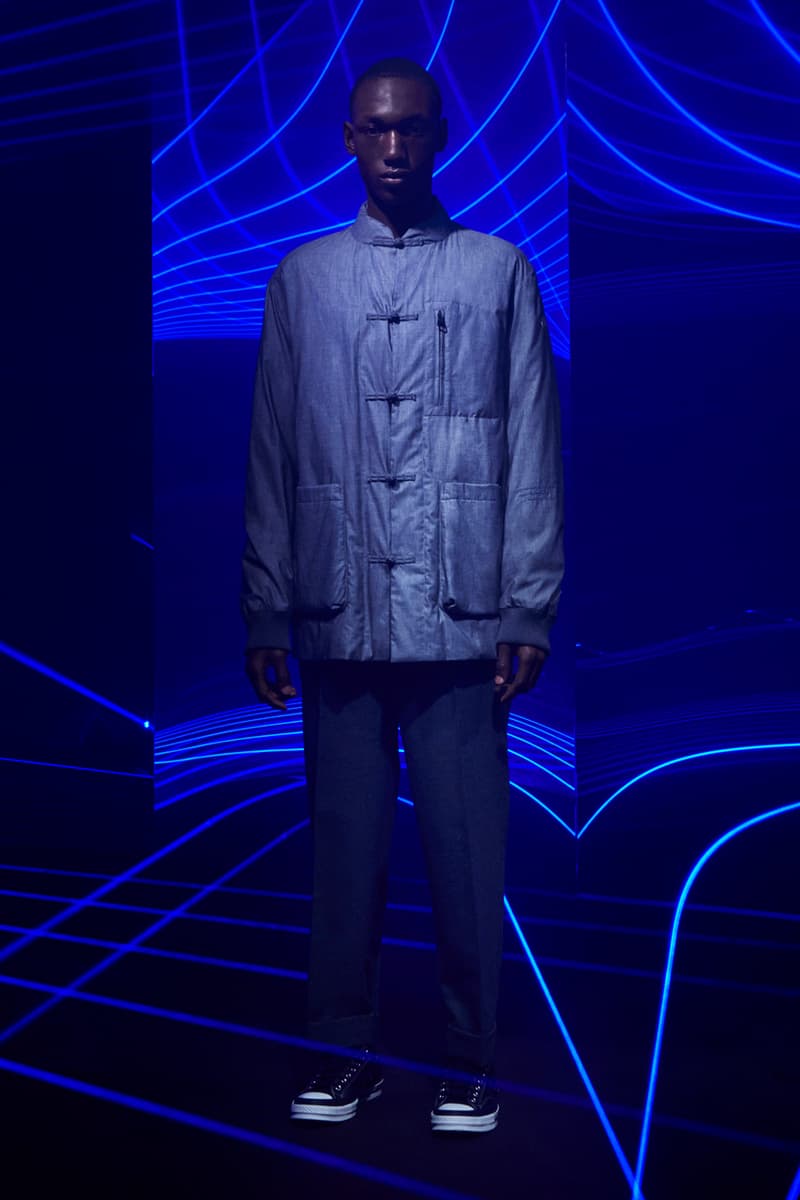 15 of 29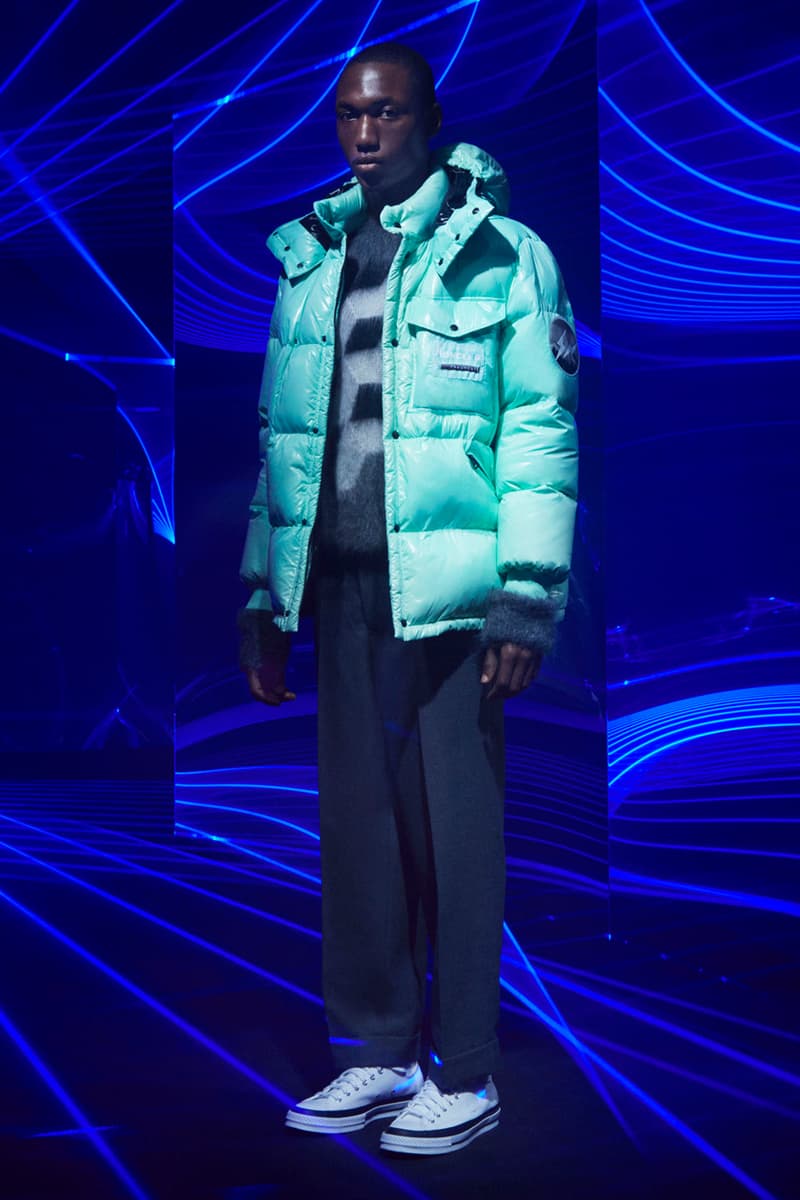 16 of 29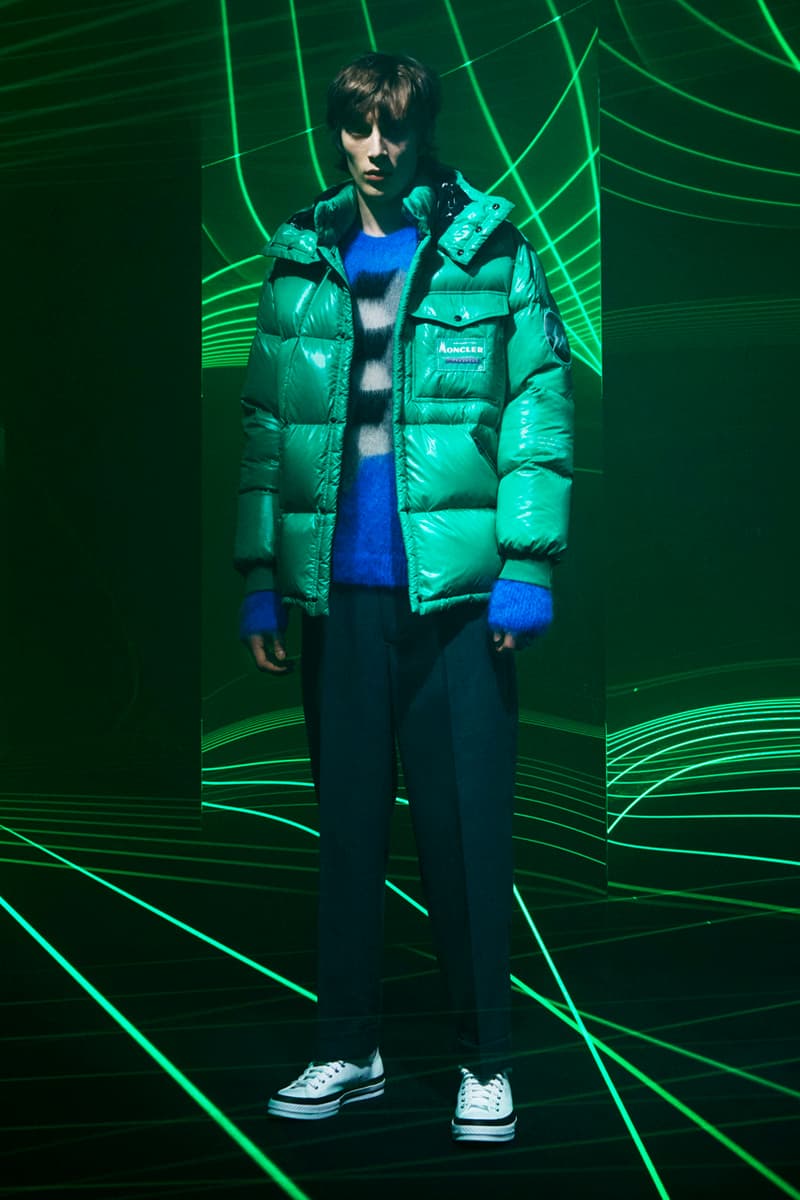 17 of 29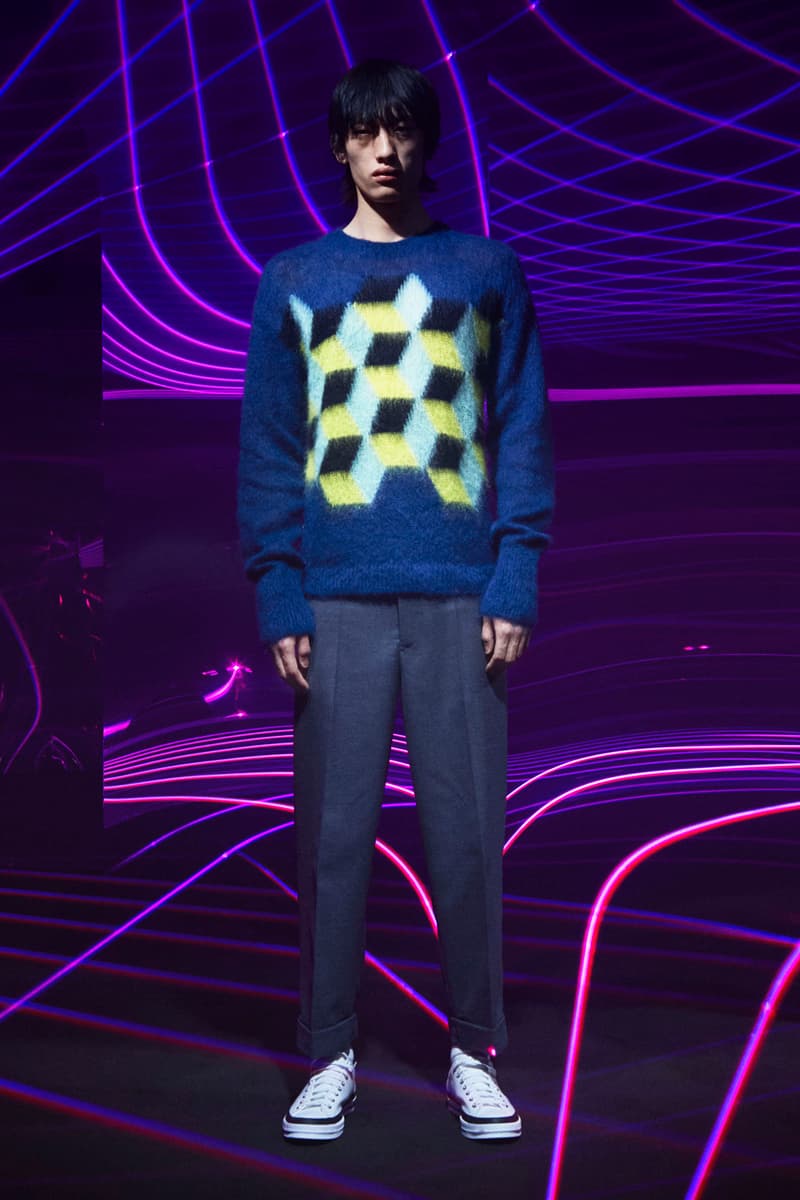 18 of 29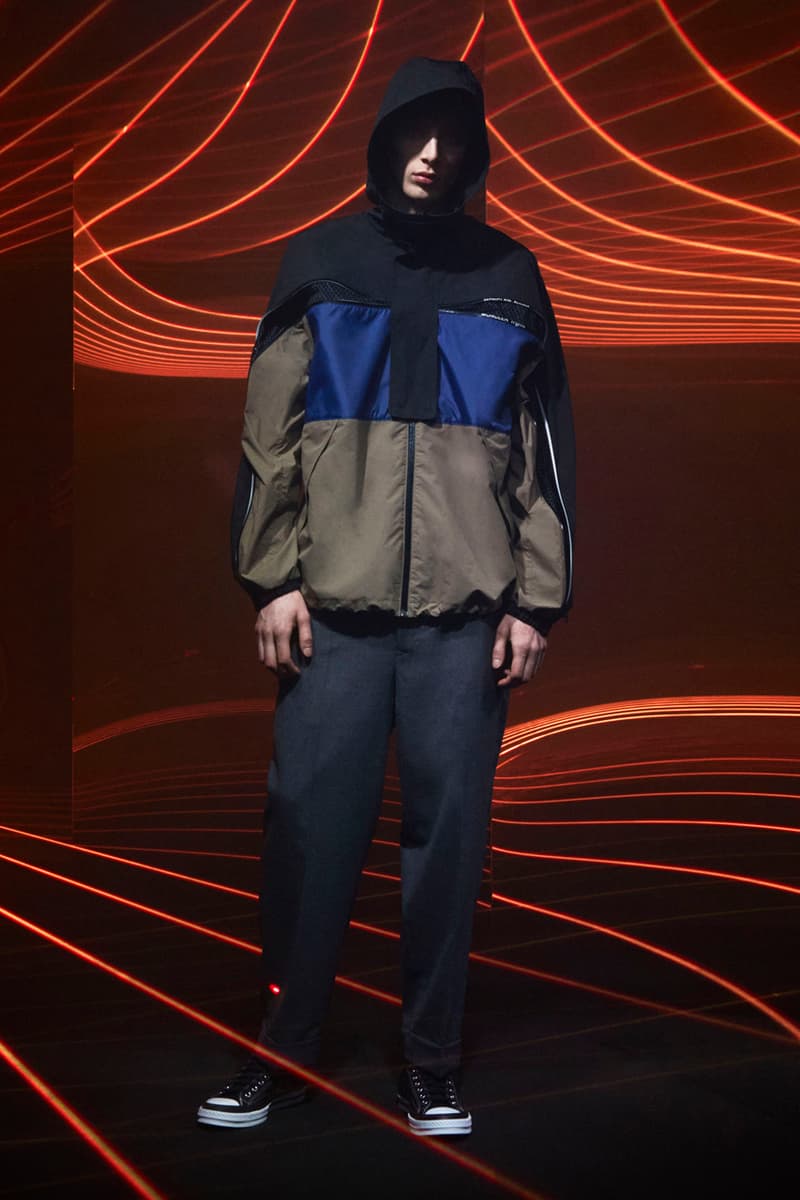 19 of 29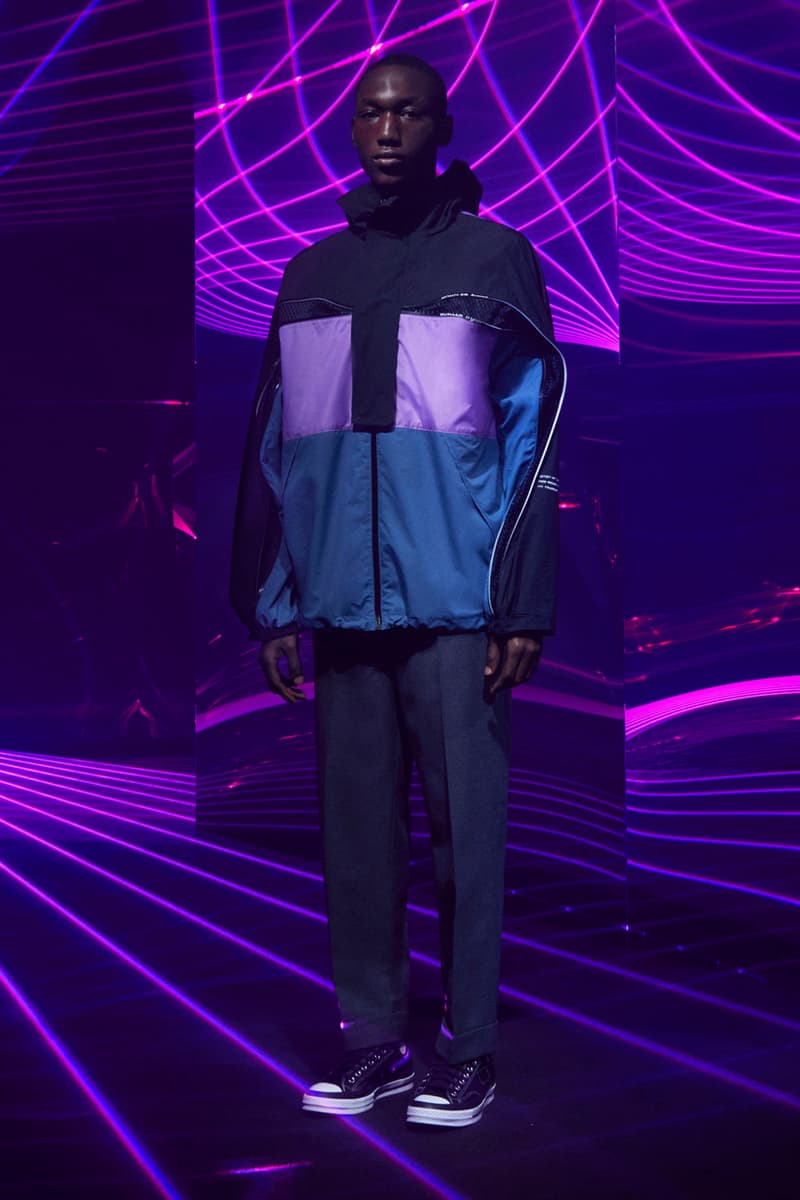 20 of 29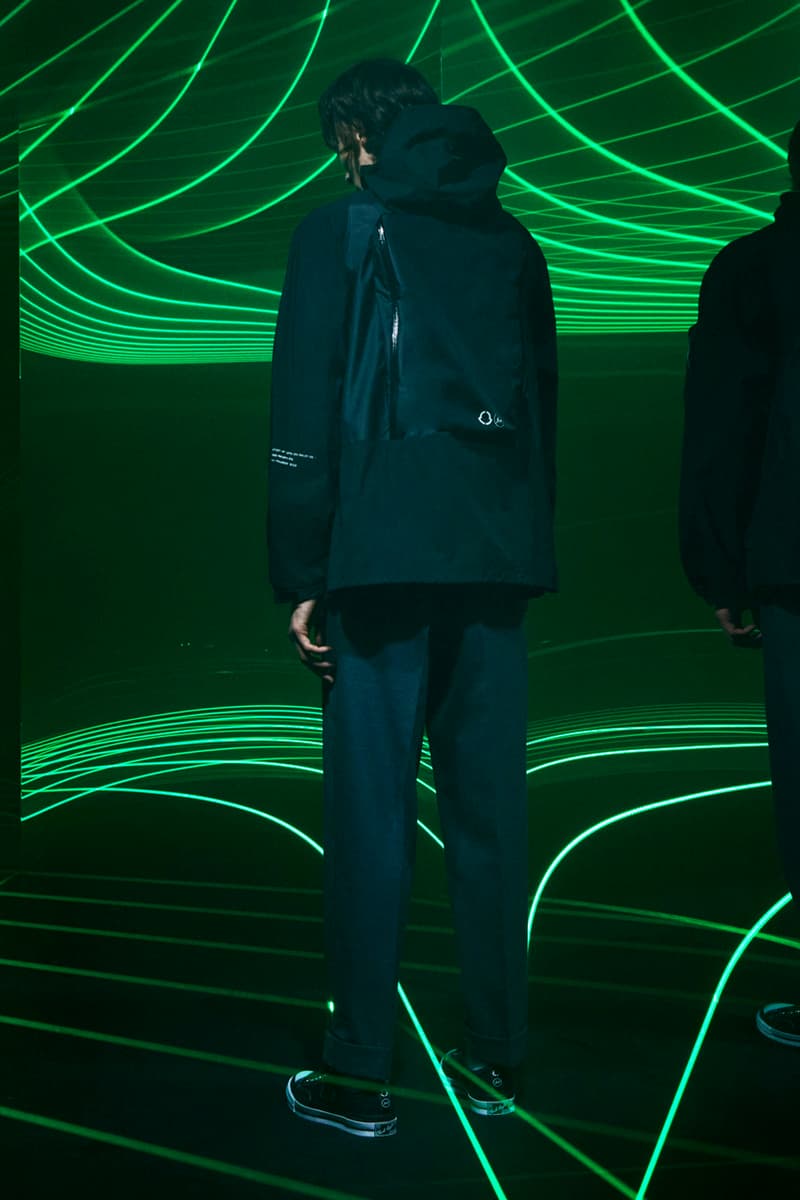 21 of 29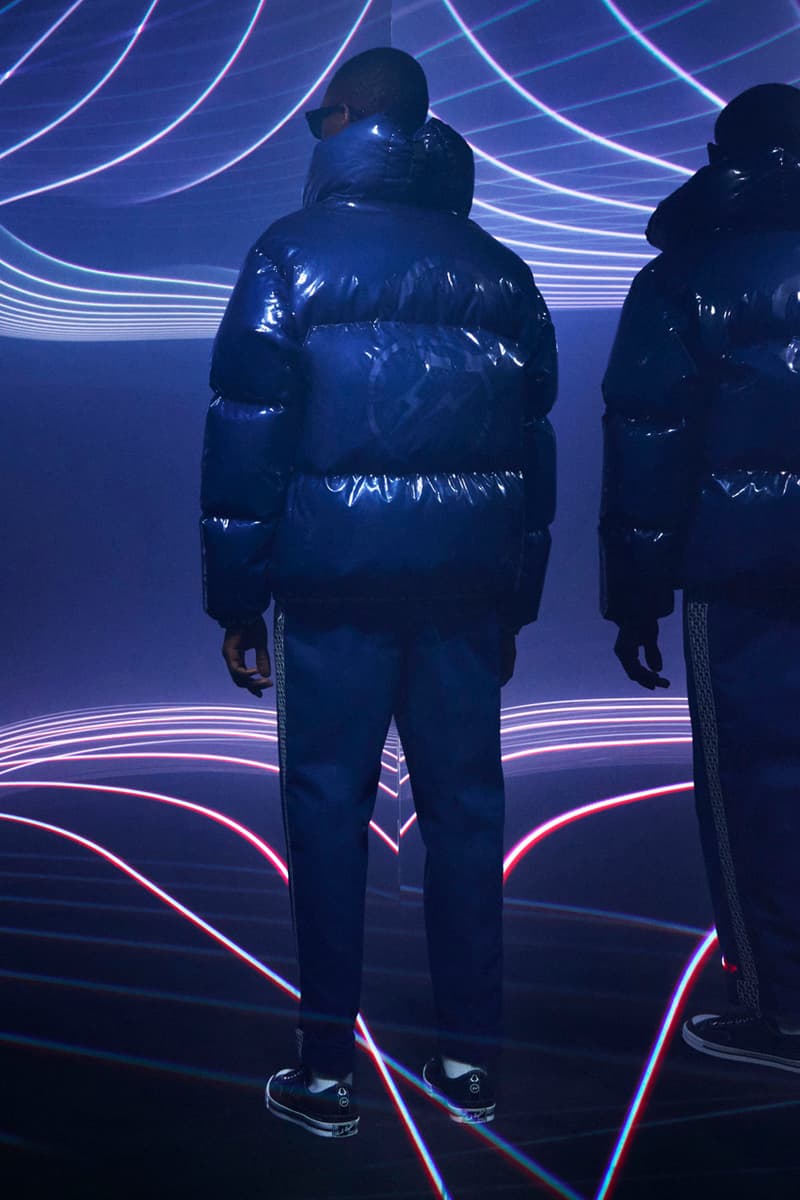 22 of 29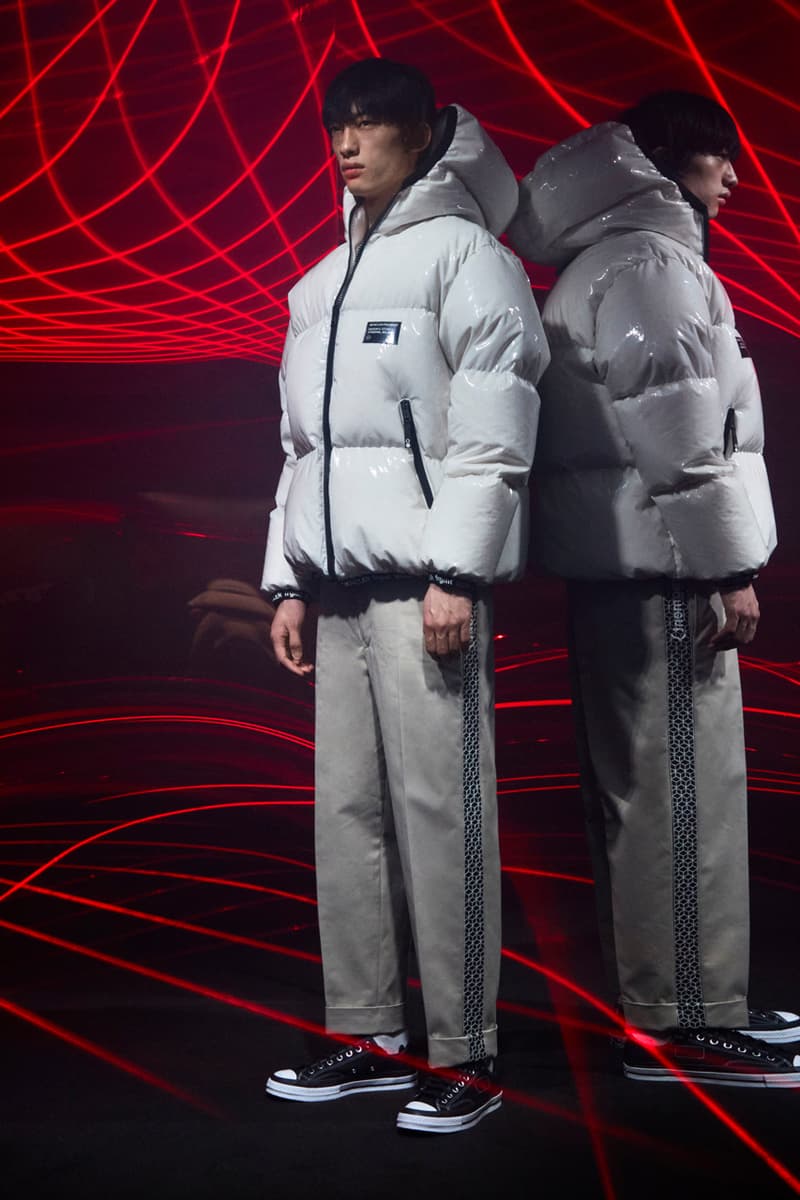 23 of 29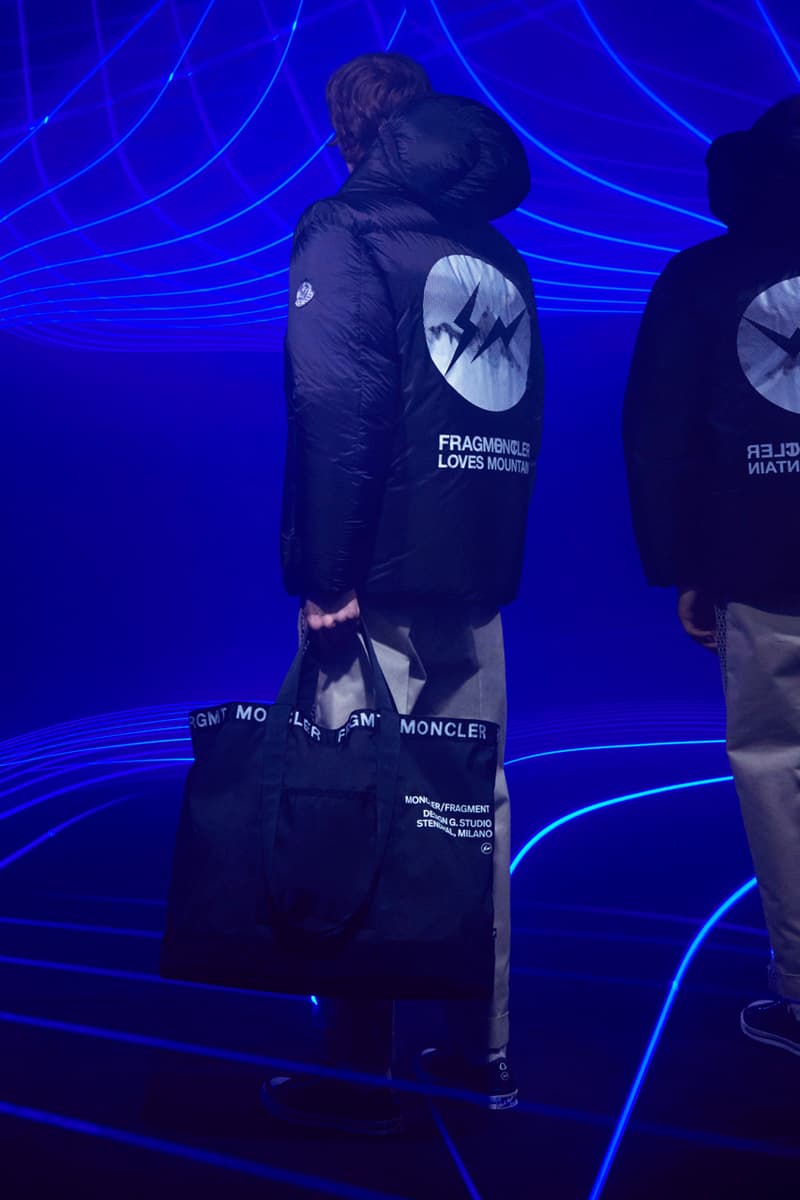 24 of 29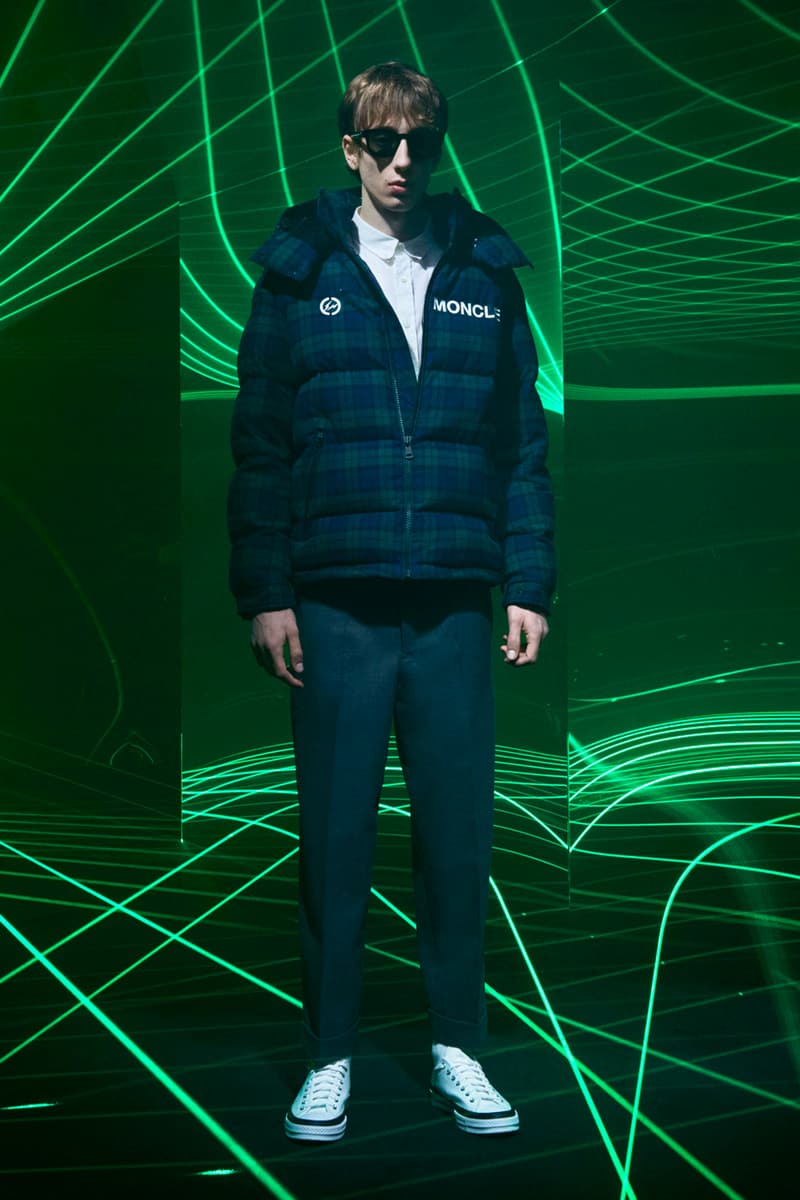 25 of 29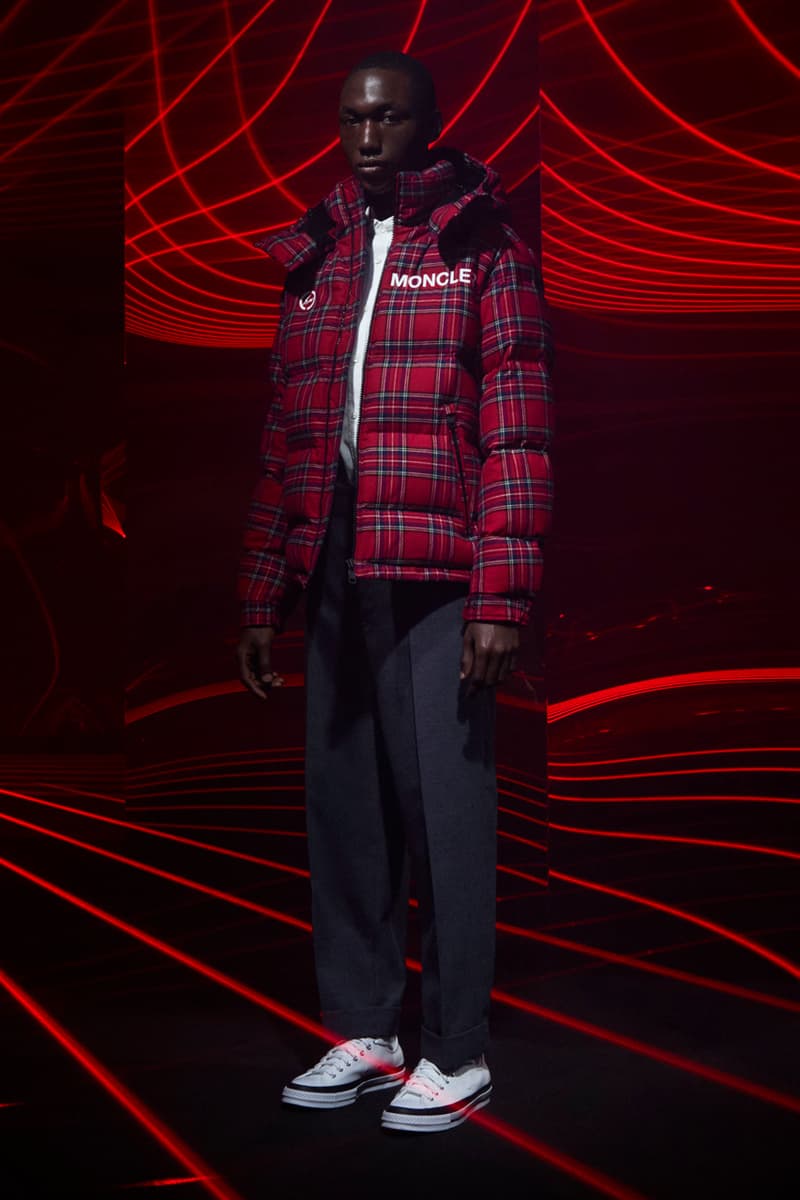 26 of 29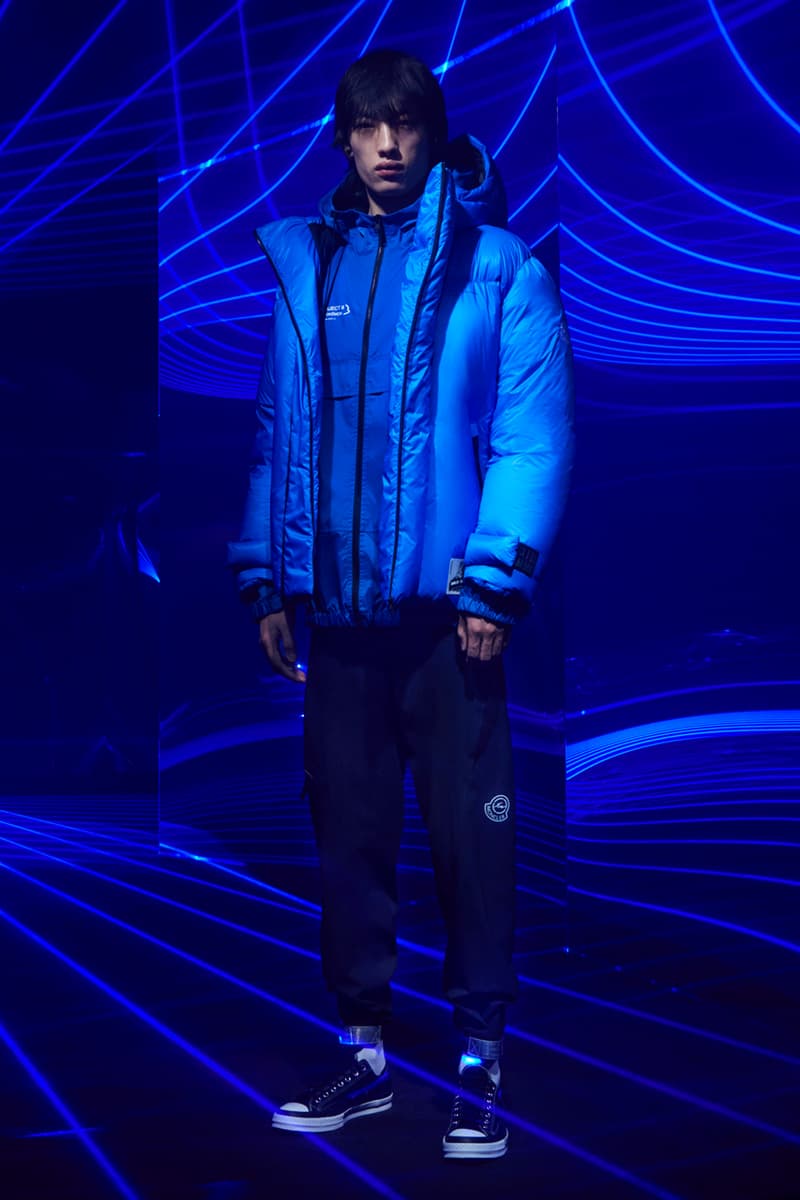 27 of 29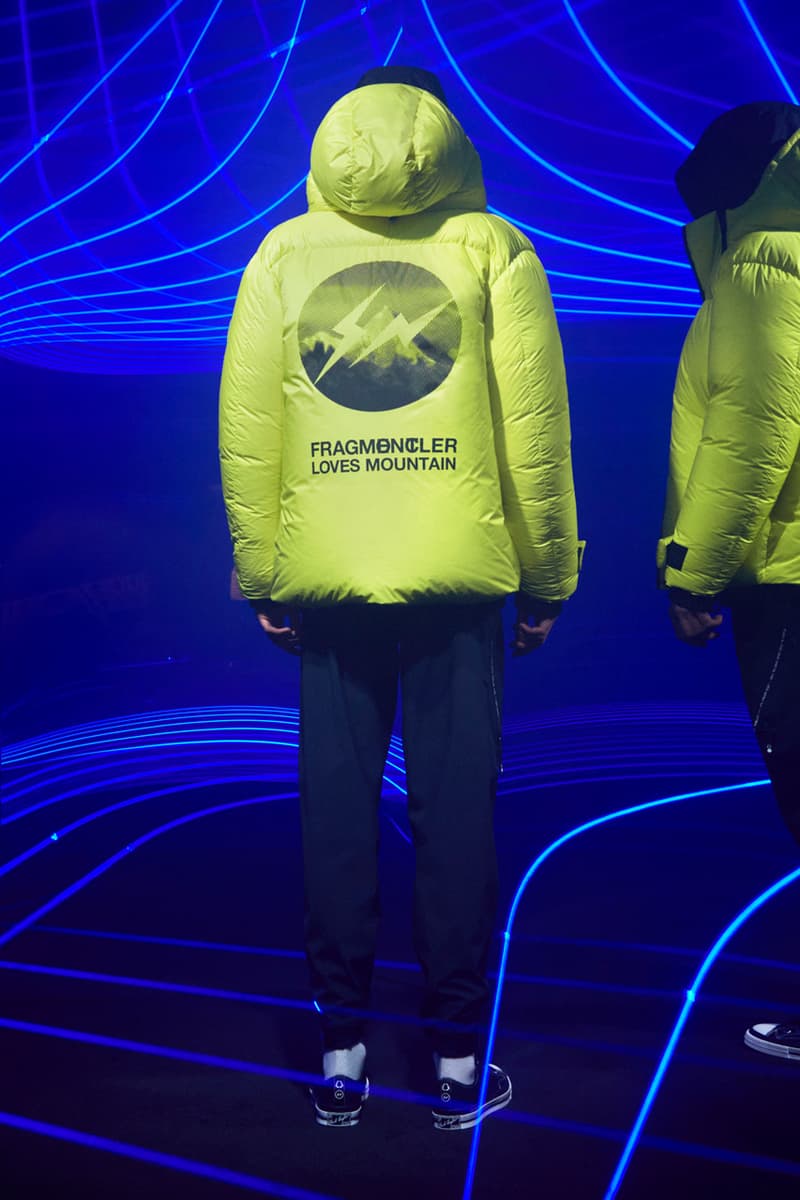 28 of 29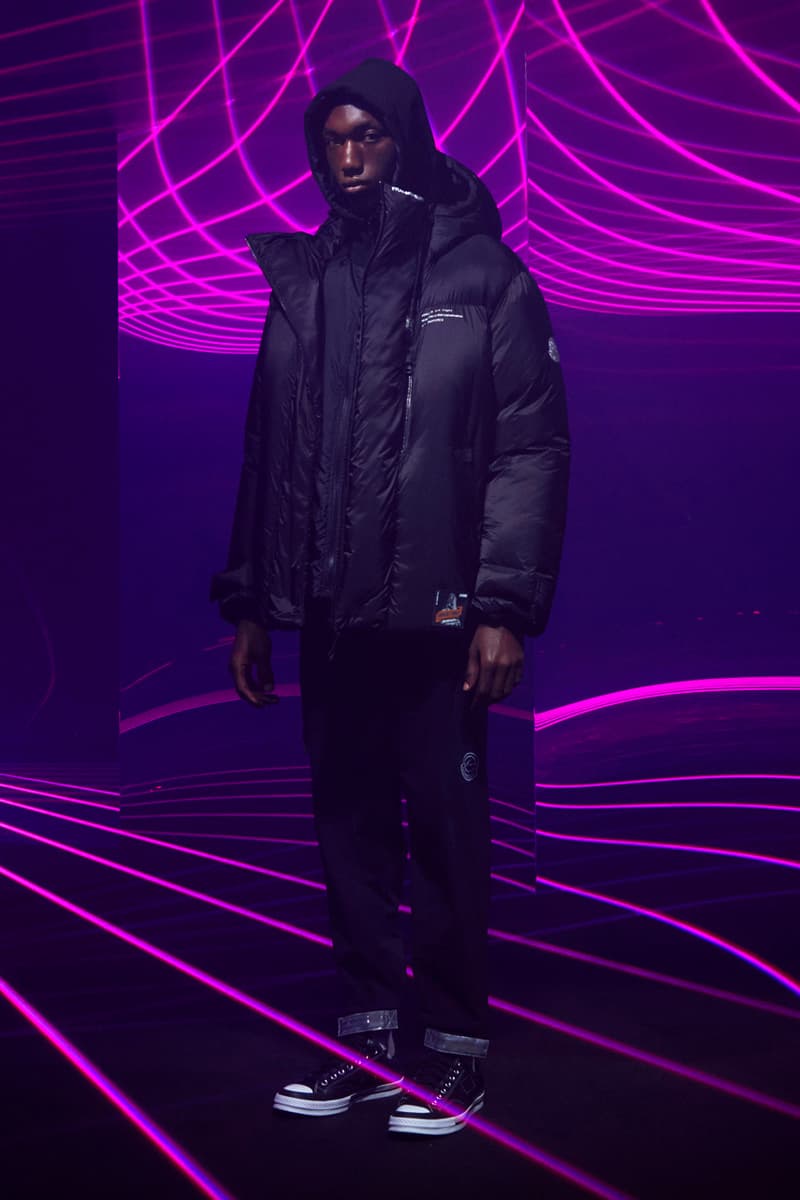 29 of 29